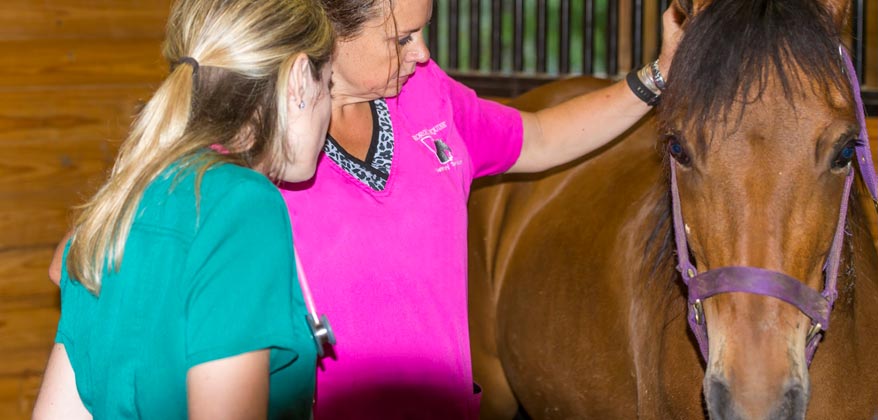 Our Core Values and Guiding Principles
We at Georgia Equine Veterinary Services live by the following core values and guiding principles:
Stewardship
We hold the responsible stewardship of animals in the highest regard and strive to partner with our clients toward this aim.
Patient Care
We are committed to honestly and compassionately offering evidence-based medicine to our patients and believe all horses deserve the best quality medicine available.
Communication
We serve our clients through our commitment to factual, medically accurate communication that is fully understood. We treat every client with compassion and understanding and will address you with genuine interest in how we can help.
Respect for Time
We respect the scheduled appointment time of each client and only a genuine, urgent medical need will delay us in our commitment to arrive in a timely manner.
Professional Growth
We develop our knowledge base through reading the latest research, pursuing continuing education opportunities and actively fostering our relationships with other equine professionals.