We recognize that all members of our staff contribute to the well-being of every client and patient. Georgia Equine Veterinary Services commits to providing you a team that works together to meet your needs in an environment of respect and warmth. Our outlook is a positive one, regarding our profession, programs and people. We also understand and believe in the importance of including your other horse care professionals in providing for total horse well-being.
Dr. Laura DuVall Molony
Practice Owner and Veterinarian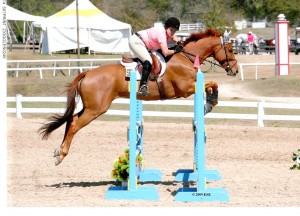 In 2011, Dr. Laura DuVall Molony opened her own veterinary practice, Georgia Equine Veterinary Services. She was formerly with Chattahoochee Equine where she was a founder, former owner and full partner for 14 years, beginning her career at an equine surgical center. Dr. DuVall received her Doctorate in Veterinary Medicine from Auburn University's College of Veterinary Medicine where she concentrated on Equine Studies and received academic and clinical awards and recognition.
Dr. DuVall attended the Georgia Institute of Technology and holds a Bachelor of Science. After completing her undergraduate studies, she worked as assistant trainer for international Event trainer Jim Graham. Dr. DuVall grew up in Columbus, Georgia, competitively riding in 3-day eventing by age 12.
Dr. DuVall pursues a number of hobbies including competing in the jumper ring, fox hunting with Shakerag Hounds and training her Jack Russell Terrier dog, Reagan, for canine agility events.
On January 14th, 2012 Laura DuVall and Timothy Molony were married. She will be going by the name Dr. Molony as clients and peers get use to her new name.
---
Jacob T. Goodin
DVM Diplomate ACVS – LA – Surgeon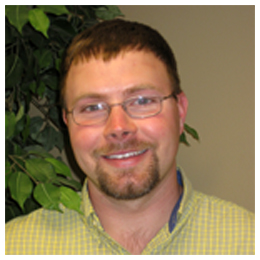 Dr. Goodin is a native of Elizabethtown, Ky., and received his veterinary medical degree from Auburn University's College of Veterinary Medicine in 2006. After graduation, he completed a one-year equine surgical internship at Hagyard Equine Medical Institute in Lexington, Ky., and a three-year equine surgical residency at the Morrie Waud Equine Clinic and the University of Wisconsin School of Veterinary Medicine. He has also achieved Diplomate status with the American College of Veterinary Surgeons. Dr. Goodin enjoys all types of surgery but has a special interest in equine orthopedics and minimally invasive surgery, including arthroscopy and laparoscopy.
---
Dee Whelchel, DVM, MS, DACVIM
Joining Us in September of 2017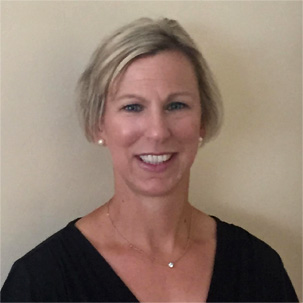 Dr. Whelchel is originally from Atlanta, Georgia where she grew up riding and competing in both local and regional hunter/jumper shows. She received her veterinary degree and a masters of science from the University of Georgia. Next Dr. Whelchel completed a 1 year internship in Large Animal Medicine and Surgery at Texas A&M University followed by a 3 year residency in Large Animal Internal Medicine at the University of Georgia. After completing her residency training, Dr. Whelchel worked as an equine private practitioner for 3 years in Camden and Aiken, South Carolina. During her time in South Carolina, Dr. Whelchel practiced both general medicine and provided specialty internal medicine consulting services for practices in the regional area. From 2014-2017, Dr. Whelchel held an appointment as an assistant teaching professor at the University of Missouri's College of Veterinary Medicine, where she worked as an attending clinician for the equine medicine and ambulatory services while teaching veterinary students. Dr. Whelchel likes all aspects of equine medicine with areas of interest including equine endocrinology, neonatology, infectious diseases, respiratory diseases and cardiology. Outside of work, Dr. Whelchel enjoys spending time with her dog Murphy, horse back riding and all sorts of outdoors activities.
---
Tim Molony
Practice Owner and Vet Assistant
Tim Molony hails from Eastern Iowa where he was raised on his family hog and cattle farm in Eastern Iowa. He served 23 years in the Active U.S. Army, Tim served in Operation Desert Shield, Desert Storm and Iraqi Freedom. Tim continues to develop his skills and education as a veterinary assistant and regularly attends continuing education seminars. He enjoys bird hunting with his German Shorthaired Pointers, Jameson and Sox.
---
Christy Reeves
Front Office
Christy is a native Georgian born in Atlanta, at an early age of three she caught the equine "bug" from her mother, started riding at Yellow River Stables. Christy rode on and off until she got married in 1998. Christy has worked in the local equine industry for over 15 years. She is an original charter member of the "Masters Saddlers Association of Certified Saddle fitters. Christy obtained her license as a Small Mammals Wildlife Rehabilitator in 2010, specializing in Squirrels, (gray/flying), Chipmunks, Groundhogs and other "odd" species. She has also volunteered at AWARE wildlife center for 2 years. If you ever stop by in the office she may have some of her "critters" with her at work. She is currently pursuing a degree as a Wildlife Biologist and hopes to finish her license as a Registered Pharmacy Technician.